There's something exciting about the promise of the upcoming film adaptation of Erik Larson's creepy non-fiction best seller. Devil In The White City is not only a modern classic, but the perfect vehicle to be directed by Oscar winning director Martin Scorsese.
First, there's the obvious collaborative chemistry between Scorsese and Oscar winner (finally!) actor Leonardo DiCaprio. Over the past fifteen years, the duo have delighted audiences with their dark bio-picks and adaptations. Devil marks their sixth cinematic collaboration, which is ideal for a director known for directing complex dramas and a charismatic actor who has mastered the ability to play complex, troubled and often devious characters.
Scorsese has proven that he is just as comfortable helming decadent period piece dramas (The Age of Innocence and Gangs of New York) as he is modern day urban gang stories. From the opulence of The World's Fair Hotel (aka Murder Castle) to the gritty atmosphere surrounding the 1893 Chicago World's Fair, Devil provides an ideal canvas for the director to unleash his penchant for featuring lush, grand art production design, costumes and makeup on screen. Despite the dark nature of the film, it is guaranteed to be a one of a kind, engaging visual experience for viewers.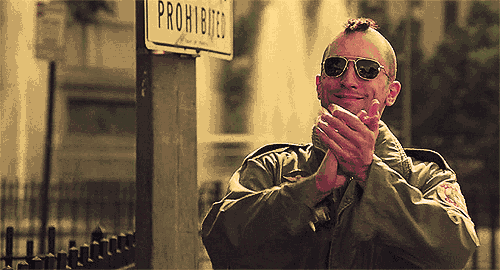 Madness and murder isn't new territory for Scorsese, but he has mastered the ability to constantly put a fresh, memorable spin on troubled characters who spiral out of control or loose their grasps on reality (Shutter Island, Taxi Driver). His protagonists may always seem at the edge of their rope, but the New York native always manages to get the best performances out of his cast – not to mention, cause his fans to talk about the film long after the lights in the theater have gone up.
In addition to DiCaprio, we're looking forward to the idea that Scorsese will bring his other trusted, frequent collaborator Thelma Schoonmaker on board to edit the film. Ever since the two met during a summer program at NYU, Scorsese and Schoonmaker have worked together on most of his feature films (The Departed, The Wolf of Wall Street, and Goodfellas), so die hard fans will enjoy seeing what they come up with.
(After Hours is one of my personal favorite flicks. Check it out.)
His earlier films (After Hours, Bringing Out The Dead) featured a hectic, fast paced energy that Scorsese has seemed to take a step back from over recent years. With the subplot of the World's Fair, it might be safe to assume (or at least hope for) some fast camera tracking shots and intense action or psychological scenes to complete and enhance the horror behind Larson's opus.
While there is no set date for production to begin, there is still enough time to grab a copy of Devil in the White City and get caught up in the haunting true story of H.H. Holmes and the cameos of over a dozen supporting characters surrounding The World's Fair.
As always, please feel free to leave a hello, comment or share online with other people you think would enjoy this post. More to come and thanks for following along! EC.