You scratch the back of your neck. You cross and uncross your ankles.
Eventually your knees start to ache from where you've been resting your laptop on your legs and your eyesight fogs over. You need coffee. Maybe some Bowie will keep you awake or put you back into the energetic mood that you started out with hours ago. Perhaps a ten minute nap, yes, you try that too. Just stop thinking.
Sometimes, it comes in waves. Sometimes, you just stare. And most days, it takes hours of thinking. Hours of pacing. Rubbing your temples. Staring at walls. It's a series of manic ups and downs. One minute, you can't stop. The next, you're –
Well. It's frustrating. This thing called writing.
The problem, I think, with writing is it can be such a solitary, intangible thing to do. You lock yourself in a room and say, "Today, I'm going to work." But it's not like normal work. No one really can "see" you doing it. You stare at a screen or you jot something down, but unlike even an actor- there's no proof of your labor until the end. Meanwhile, you've spent hours, days, weeks or even years plugging away at something.
"I was working on the proof of one of my poems all the morning, and took out a comma. In the afternoon I put it back again."-Oscar Wilde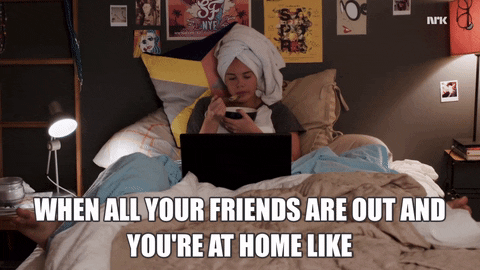 Awhile back, I wrote a three-page scene between two characters in a room.
I nailed it in two days. Haven't worked on it since.
Back in December, I spent three weeks working on one scene. Two characters. On a street. I knew how I wanted to end the scene.
It took four weeks of work to produce four pages.
Being a writer is not something you just wake up wanting to do one day. It's a calling the way some people turn to the medical fields, the stage or teaching. It's a muscle you have to stretch and flex every day. You don't write everyday for years, or even decades with the plan of getting rich or gathering accolades. It's not just because you have something to say or you're struggling with six different people desperately trying to co-exist and yet, escape all at once. (Although F.Scott really is totally right about that).
You write because it's the one thing you can't not, not do.
Call me masochistic, but I love the torturous, frustrating process of writing. It's painful, agonizing, exciting and enlightening all at once. I love the satisfaction of being able to look back on having written something I feel proud of because the work is it's own reward. No matter what is going on in your life or the world around you, there is nothing as satisfying or more important as continuing the work.
Which brings me to the present.
As some of you know, I have wrapped up a few longer projects and have started on two more that I have been outlining and writing for a long time. My goal this year is to shop around the finished manuscripts and focus on finishing the other two.
As many of you remember, I am a huge (that's probably too mild of a term) Sherlockian, not to mention a fan of writers including Dashiell Hammett, Ian Fleming and Raymond Chandler. While most of my childhood friends preferred the Disney princes and princesses, I was, much to the annoyance of my family, consistently busy re-watching "Clue," "The Great Mouse Detective," and "Masterpiece Mystery" programs on a daily basis.
Not much has changed. If there's a savvy detective or sleuth on the case, I watch/read it. And while I have read a great deal of Sherlockian material, I have yet to finish the entire Canon. I can't think of better inspiration for my own work, than to spend time with my literary hero. Especially since withdrawal from Sherlock set in the moment the credits rolled across the screen last month.
Over the course of the New Year, I plan on re-reading all of Holmes and Watson's adventures while finishing my own mystery stories. Can it be done? Join me as I attempt to find out. So please join me over at erinkcoughlin.wordpress.com as we start this journey together.
Don't forget to follow along and join the conversation on my social media for more fun related content. If you know anyone else who you feel would enjoy this content or like to join our conversation, please feel free to share the posts and leave comments or questions of your own.
Cheers! Erin.